Snapshot: Numbers Protocol (opens new window) is a decentralized photo network for creating community, value and trust in digital media. By instantly uploading digital images onto the blockchain via the company's Capture app, Numbers Protocol addresses critical issues in the digital media space head on – namely misinformation, copyright and royalty distribution.
The impact: The company's Capture app allows users to register their images and leverage Web3 applications on-the-spot. From the luxury fashion industry to documentation of war crimes, the ability to authenticate digital media has become essential in the age of generative AI, when photo manipulation is easy and widespread.
On joining PLN: In early 2022, Numbers Protocol sought help from the Filecoin community ahead of launching its own native token (NUM), namely with the private sale investment from Protocol Labs and Filecoin Foundation's community and social sharing. Since then, the startup has collaborated with others in the PLN, including Starling Lab on a cross-functional effort to document war crimes in Ukraine.
What's on the radar: New feature "Capture dashboard" launched June 2023. This is a platform that allows users to view and manage their assets registered on the Numbers Protocol network, track their performance, and monitor and govern their assets. Submit an application to explore the beta program here (opens new window).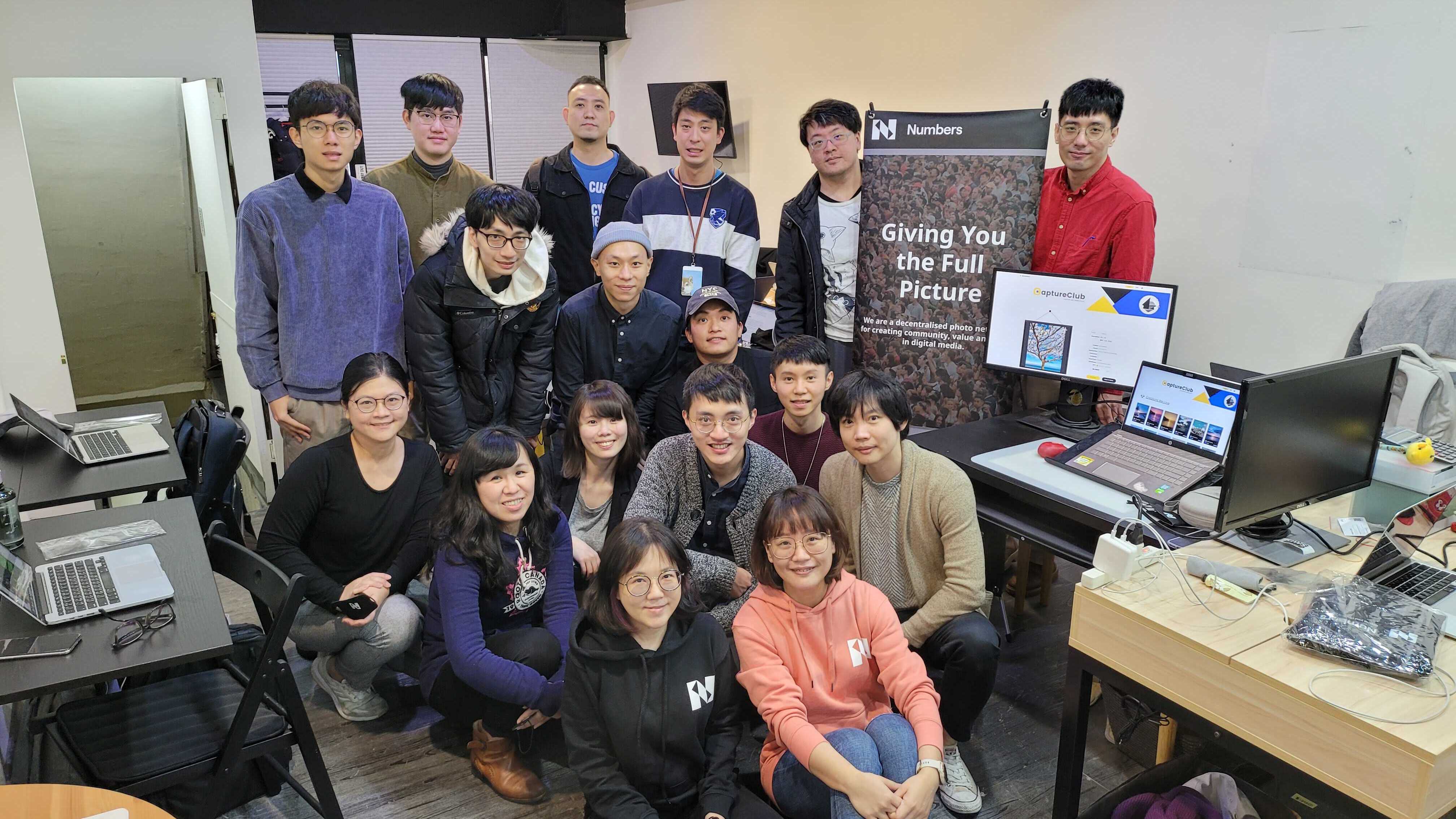 # How it started: A shared mission to build more trust online
In 2018, data scientist Tammy Yang (opens new window) was involved in an AI startup, DT42 (opens new window), when she developed a keen interest in the disturbing idea that people are not able to control their own data. Yang felt that misinformation and fake news were rampant, particularly in her home country of Taiwan, and it was necessary to find ways to build more trust online.
She partnered with Sofia Yan (opens new window) and Bofu Chen (opens new window) the following year to launch Numbers Protocol to allow digital assets to be traced and verified accurately.
The three co-founders each bring a unique offering to the table. Tammy leads product design and development. Sofia leads marketing and community/business growth. Bofu is a software engineer. The team kicked off with the launch of the startup's first product: Capture, an app that allows users to take a photo on a simple, downloaded camera app that is immediately uploaded onto the blockchain. This means any changes or tampering with an image would be obvious and traceable, making the data immutable. Examples of instantly preserved metadata include creator account, timestamp, geolocation, device information and signature.
The team also built a unique protocol that allows other companies to use the Number Protocol technology to build an API or SDK. "Our vision is to make all digital assets on the internet traceable," said Sofia. "Building a protocol gives developers the tools to create more use cases for a more secure environment online for all."
# Partnering with Starling Lab to document war crimes
During the height of the pandemic in 2021, Numbers Protocol launched its first ERC-compatible token, NUM, on both the ETH and BNB chains. Timing the market was challenging, but the token helped bring a much-needed element of interactivity to the business. The team was able to learn and hear directly from the community, which informed decisions made about the products and protocols the company had in the pipeline. One key point surfaced: the community shared strong values around fighting the spread of misinformation online, but its members weren't necessarily willing to pay for it. However, the increased focus on generative AI today is rapidly changing that dynamic.
Numbers Protocol's tenure in the space gave it a head start. Fellow PLN team Starling Lab (opens new window) utilized Number Protocol tech to document war crimes during the Bosnian War in an Emmy-nominated campaign. The unique collaboration between Numbers Protocol, Starling Labs and Rolling Stone Magazine (opens new window) exposed truths and revolutionized photojournalism, marking the photographic evidence a Web3 first (opens new window). The company's unique tech was also used in chronicling 78 days (opens new window) of the US presidential election with Reuters. In March 2023, Numbers Protocol was proclaimed winner of the Metaverse and Web3 pitch competition at SXSW (opens new window).
Use cases reach beyond politics to fashion: in May 2023, Numbers Protocol became part of the luxury fashion space by joining the Farfetch and Outlier Accelerator program (opens new window).
"We started the journey with the Protocol Labs Network in early 2022 and it's been a crucial way for us to learn more about building a community, create new relationships and grow our business," said Sofia. "We can't do it all on our own and being part of the Protocol Labs Network (opens new window) means being part of a strong ecosystem that has helped us reach our goals."
# The future: New product launches and a stronger focus on generative AI
Launched in June 2023, Capture (opens new window), is a platform designed by Numbers Protocol with content creators in mind, aiming to protect the provenance of creative work. This is achieved through digital media ownership features that include secure authentication, blockchain-enabled metadata, decentralized storage, licensing and options for AI mining consent.
Users have the ability to choose their preferred license, as well as to decide whether they grant permission for AI mining of their content. Each file registered with Capture is associated with an unalterable blockchain record, ensuring the verification of its origin and authenticity.
Additionally, Capture enables the creation of NFTs through a straightforward process. Its user interface allows for the conversion of images into NFTs across various blockchain networks such as Ethereum, Avalanche and Numbers. This operation exists within the broader context of the Web3 ecosystem.
This year, Numbers Protocol plans to focus on providing users with more tools like these to secure their digital assets on the blockchain and work with companies on training their AI models to behave ethically. The startup launched an "AI mining" toggle feature in the Capture Dashboard that allows creators to authorize their work for AI training. This will be followed up with the introduction of more AI-related features in Q4 of 2023, such as the ability to detect and monitor potential infringement of their artwork.
"With the proliferation of generative AI tools and startups today, we believe that authenticity will be more important than ever," said Sofia.
# Further Reading
Image Authentication with Starling Lab (opens new window)
Winner of SXSW Pitch Competition (Web3 category) (opens new window)
Support Luxury Fashion industry : being part of Farfetch and Outlier Venture accelerator program (opens new window)